​
Meet The Bettingemporium Team
​

Neil Channing (Twitter @SenseiChanning)
Neil has always described himself as a professional gambler. There have been times when other people might say he was a blackjack player, a racecourse bookie, a spread bettor, an odds-compiler, an internet entrepreneur, a professional poker player or an unemployed degenerate but he has just stuck with gambler.
As a young man he grew to love horse racing and he travelled to a race-meeting twenty days a month throughout his 20s. After his bankroll hit a small bump in the road he found himself working in spread betting, an industry where he really learned that up until now he had known nothing about becoming a successful gambler. He soon learned though and he developed into one of the most successful spread bettors in the country, but the decisions to branch out into buying racecourse pitches in order to have a go at being the country's biggest bookmaker and gambling on the tech stock bubble soon knocked the wind out of his sails and he found himself unemployed and skint in 2004.
Neil had been fascinated in Betfair from the start and he set about trying to "beat the machine". He locked himself away and worked 18 hours a day for the next two years and he turned a few thousand into a few hundred thousand. A period of illness followed and after a year on the sidelines he decided to change tack again and to make a long-term hobby of playing poker, into a full-time career. That seemed to go well and he collected several million dollars in prize money over the next few years. Sadly the idea of building a poker site that could become the biggest in the world did not go so smoothly and Black Belt Poker took him away from playing poker and didn't allow him the time he would have liked to have spent on gambling.
Joe approached Neil in 2013 with the idea of starting a tipping site and really doing the job properly. They felt that they could really use their knowledge and their contacts to build something that would last, that the customers would enjoy and that would make money for all. After five years of winning, the loyal customers of Betting Emporium may well say they have cracked it.
Neil did a recent interview on Luck on Sunday with Nick Luck on the Racing Channel. You can watch it here:
---

​
Joe Beevers (Twitter @joebeevers)
Joe is a professional poker player and sports bettor and was a pioneer in both televised poker and corporate poker sponsorship. Joe is one of the UK's most successful poker tournament pros. His major successes include winning the Irish Open, The Poker Million (live on Sky TV) and he was Great British Champion when he won the GBPT in 2007 which was filmed for Channel 4 television. He has over $2.5 million in tournament winnings.
He has a BA Honours degree in finance and in his twenties was banned from nearly all London casinos for playing in a card counting team at blackjack.
In 1999 Joe was invited to play in the first ever televised poker event, Late Night Poker. The show became a huge cult hit with the first final table airing late on a Friday night on Channel 4 getting 2 million viewers. Joe made three LNP final tables and went on to feature in more LNP episodes than any other player.
Joe was one of the founders of The Hendon Mob setting up thehendonmob.com website in 1999, which went on to become the number one poker site in the UK and the world leader in tracking poker players and live poker tournament results. They (The Mob) sold The Hendon Mob business in 2013 at which point Joe teamed up with his friend of twenty years, Neil (who is actually his 'twin' born on the same day in the same year) and Bettingemporium was born. Joe has often said it is better to be a great judge of judges than a great judge yourself.
As well as acting CEO Joe is responsible amongst other things for the Premier League over 2.5 goals bets. Using proprietary software we are able to take advantage of certain situations in betting markets and there is a proven long term winning record on the website for this. This is provided free to all BE members.
You can find out more about Joe at joebeevers.com
---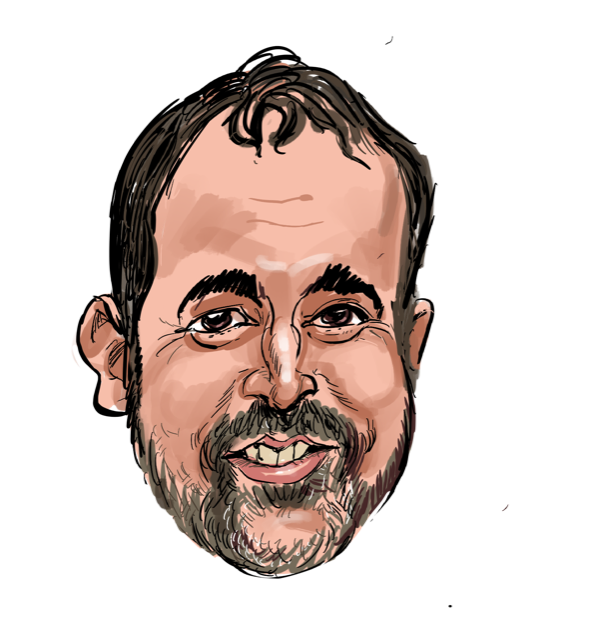 StattoBets Dave (Twitter @Stattobets)
StattoBets Dave has been working in and around the betting industry for almost two decades now, operating as both poacher and gamekeeper at different times, and has been an avid football data fan since long before it became trendy.
Whilst wearing his gamekeeper hat, he has worked through a variety of trading roles in one of the UK's biggest bookmakers, initially in odds compilation for Football, Tennis, Motor Racing and Darts primarily, before becoming involved in the development of the software which power the live trading odds systems.
As a poacher, Dave has been a regular contributor to Sporting Life (Football League coverage), Racing and Football Outlook (Racing Post), and was also editor-in-chief for EasyOdds in days gone by. He's been a successful private punter, as well as providing content for a number of other smaller enterprises along the way.
Most recently Dave founded StattoBets in May 2017.Since then he has provided tips across a number of sports – primarily Football, Darts, Tennis and Horse Racing – with a tremendous double digit profit achieved in each of the three years of operation. His focus has mirrored many of the founding principles of Betting Emporium – transparent records, detailed explanations of each bet, and a desire to help educate and inform along the way rather than just churning out non-contextual advice.
---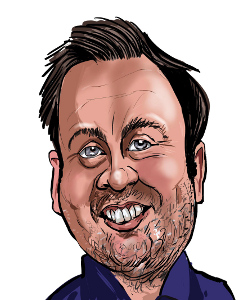 Ian 'Brodders' (Twitter @brodders_be)
Ian B. (Brodders) joined us in Jan 2014 and has been sharing his wealth of football knowledge and expertise with us since then showing a good long term and consistent profit. Ian has an encyclopedic knowledge of the idiosyncrasies of various teams and their players and uses these to his advantage. Bookmakers are often lazy pricing some of the minor Euro league games (and often some major ones too) and we take advantage of this on a regular basis.
Ian covers the major European Leagues such as Serie A, LaLiga and Ligue 1 as well as the minor leagues in places such as Finland, Portugal, Switzerland and South America to Champions League games, the Euros and the FIFA World Cup.
Subscriptions for Ian's write ups are £50 monthly. There is no long term commitment required and you are free to cancel at any time. A large number of our members, who started following Ian back in 2014, are still subscribing as testament to just how good and consistent he is. Subcribe here
---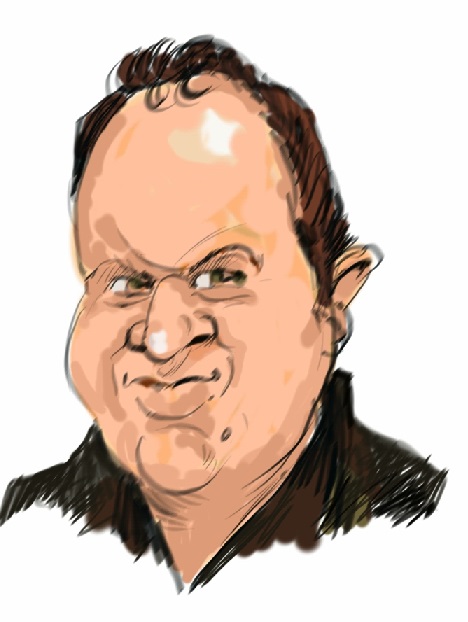 Richard 'Tighty' Prew (Twitter @tighty)
Richard worked in the fund management industry for twenty years before changing course to, amongst other things, sports betting. He has been watching live county cricket since the age of 10, domestic rugby since 12 and is a Leicester City season ticket holder. This means he has foregone the right to complain about bad variance on any sporting event ever going forward. He has a particular interest in the NFL draft and when time permits looks for 66-1 winners of golf majors.
Richard is responsible for our free weekly article, published Fridays, Road to Riches. He also has done free packages on major cricket and rugby events plus a plethora of other interesting and profitable betting opportunities.
---
​
Nigel Seeley (Twitter @seeley_nigel)
We are pleased to have tennis expert Nigel Seeley sharing his wealth of tennis and darts knowledge with us.
Nigel has over 20 years industry experience. He is a former Racing Post journalist and has worked for Setanta and Sky Sports. His real speciality gambling subject is tennis and he was a former tennis trader at IG Sport. He has also worked for Tip TV and was betting correspondent for the Sun.
Nigel covers the four tennis majors and the PDC Darts and packages are £50 each. Current packages here